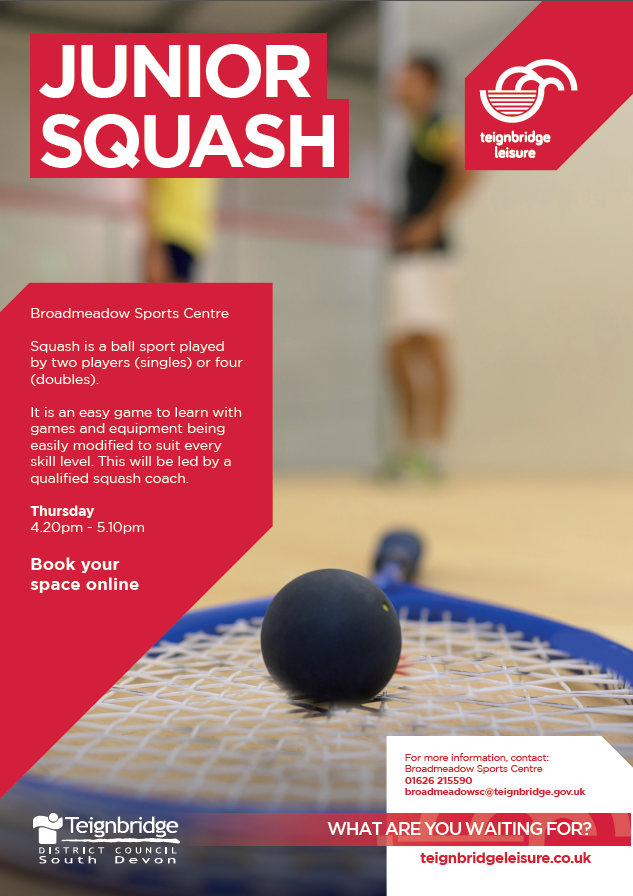 Squash is a ball sport played by two players (singles) or four (doubles).It is an easy game to learn with games and equipment being easily modified to suit every skill level. This will be led by a qualified squash coach.
Membership card (don't forget to swipe in to attend your class)
Comfortable clothing and trainers
Water bottle (Water stations are available for refilling)
Towel (To wipe all that hard work away)
Racket and ball (Optional) equipment is provided
Big smile!
Thursday, 16.20 - 17.20 5 - 11 years
Included as part of the Jam Packed Junior Membership. Pay as you go options available.
Classes must be booked online!