There are plenty of activities for children of all ages to get involved with at Teignbridge Leisure. We offer exceptional value for money, with the opportunity for children to enjoy a variety of sports, exercise classes, teen gym sessions and the opportunity to learn and develop new skills such as swimming and Trampolining.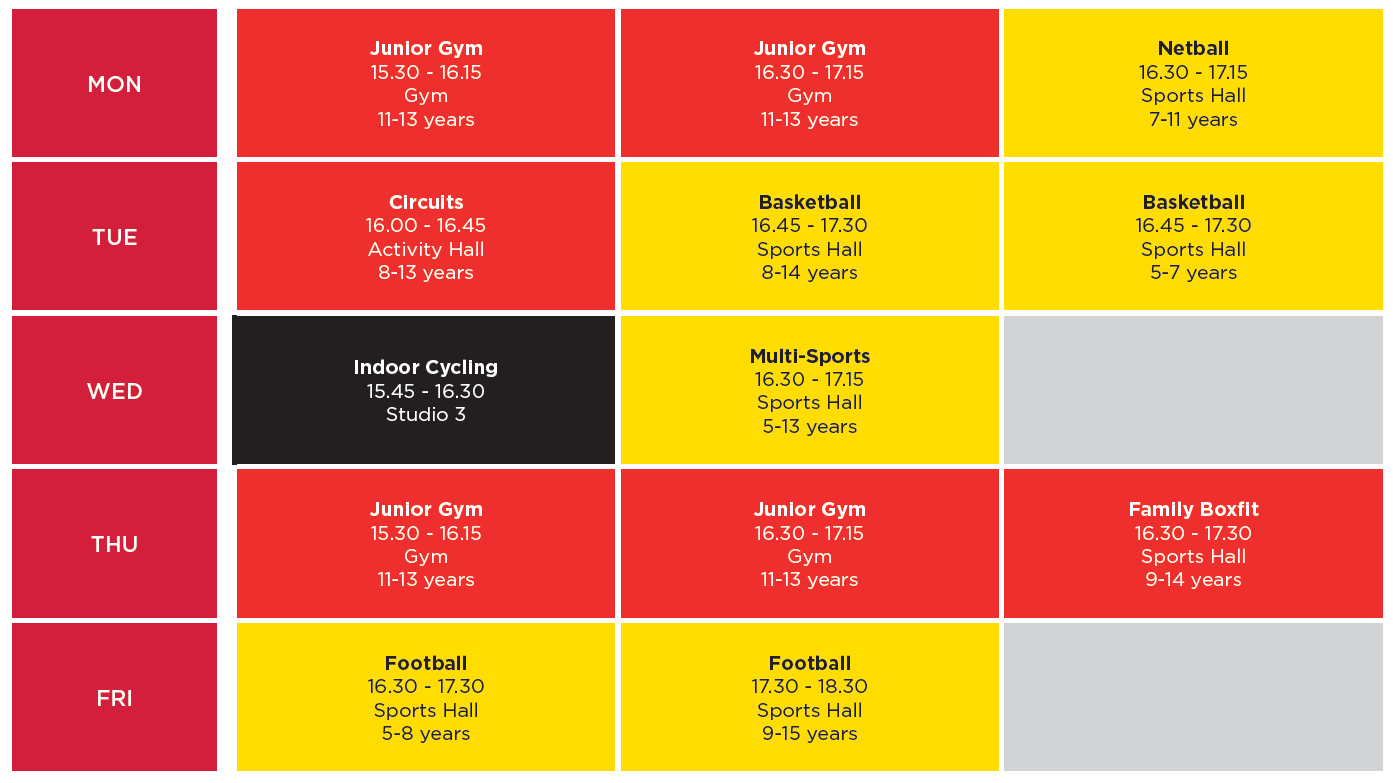 Class Descriptions
Junior Gym Supervised gym sessions for 11 – 13 year olds. Instructors will be on hand to induct, guide and develop your programme to ensure you get the most out of your workout.
Circuits A fun and active session with various circuit stations helping to increase flexibility, co-ordination and overall fitness levels.
Basketball Learn and improve skills, make friends and shoot the hoops. Each session will run a number of fun activities and games.
Indoor Cycling Bring the outdoors inside with this bike class! This class will work through endurance and speed training as well as conquering those hill climbs. Children must be 4ft 6" to reach the pedals.
Multi-Sports Fun and games incorporating a number of sports. All abilities welcome. Come along and see what we are playing this week.
Racket Sports Come and try your hand at one of our racket sports.
Football Instructor led. Usually played outside, we're taking this sport indoors for a fun and energetic session. Are you football mad? Come and show the England boys how it's really done. All abilities welcome.
Netball Instructor led. Shoot for the stars… Or maybe just the hoop in this session. Staying in one spot has never been so fun, or fast paced at the same time. Netball is a sport for all with good co-ordination (or those who want to improve it of course)