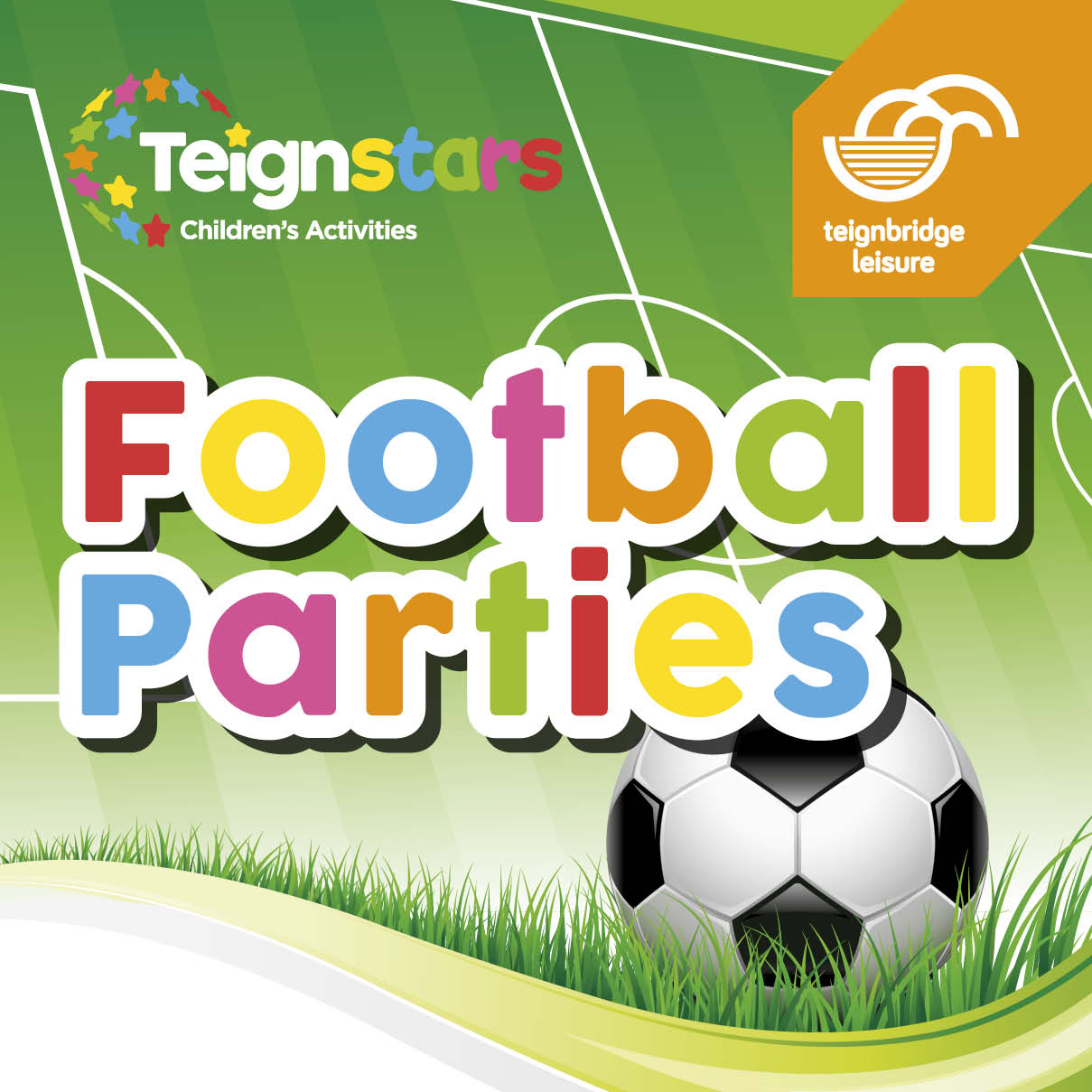 Have a packed party, full of fun with Teignbridge Leisure.
A birthday is an exciting time in a child's year. After all, it's a day where they spend time with friends and family, showered with presents, lots of activities and treats.
Our Football parties will keep your children entertained, along with our optional party games and activities.
Availability:
Saturdays
13.00 - 15.00
Sundays
12.00 - 14.00
Price: £80
Location: Sports hall and food room
Capacity: 30 children
Party ranger: No.
Birthday Cake / Knife
Candles, matches or lighter
Food
Paper plates
Sweets / prizes for party games
Unlimited soft drinks
Plastic cups
Table cloth
Balloons
Music
Invitations
Thank you cards
11.00am - Arrive and set up, our ranger will be on hand to help with this.
11.30 / 11.45am - Guests will arrive, our party ranger will meet and greet the guests.
12.00pm - Football Party starts, fun warm up games, relay races and drills.
12.30pm - The BIG match
1.00pm - Photos with selfie frame. Don't forget to share your photos with friends and family. Children will line up and move from the bouncy castle into the food room, singing happy birthday.
1.10 - 1.40pm - Refreshments, food, and cake.
1.40 - 2.00pm - Party games and activities.
2.00pm - Finish.
Complete our party booking form and a member of the team will contact you within 5 working days.